Home »
Industry Affiliations
Industry Affiliations
AGMG is an active partner and member with the following national and international associations.
---

The Accredited Snow Contractors Association is a trade association with the purpose of advancing the professional snow and ice management industry and to promote its role in performing high-risk services to society.
---

Founded in 1957, the ICSC is the global trade association of the shopping center industry. AGMG is proud to be among its 60,000 members from the U.S., Canada and more than 80 other countries.
---

Formed in 1980, IFMA is the world's largest and most widely recognized international association representing 78 countries for professional facility managers and those who support them. AGMG is proud to participate and support IFMA's educational programs and the world's largest facility management conference and exposition.
---

Established in 1995, the NWBOC has led the way for women business owners through its development and implementation of a national certification program for woman business owners called the Woman Business Entreprise Certification, which is sponsored by IBM. AGMG's President and CEO, Crystal Arlington is a certified WBE and an active member of the NWBOC. According to the NWBOC and National Association of Women Business Owners (NAWBO), research has shown that after developing supplier partnerships with women-owned firms, many companies and government agencies have enhanced their bottom line for their shareholders, and taxpayers, respectively.
---

PLANET is considered to be the foremost green industry association in the United States, serving nearly 4,000 members from all 50 states and internationally. AGMG is proud to be one of more than 100,000 green industry professionals associated with PLANET. Richard Arlington, AGMG's business manager, was recently selected to PLANET's Trailblazer, an elite group of industry leaders with proven records of success, who mentor a PLANET member company each year. Arlington is also a PLANET member consultant and a speaker for PLANET's educational programs. AGMG exhibits each year at the GIE and attends their annual leadership conference. Several of AGMG's management team members are Landscape Industry Certified; only a few thousand members in the world hold this certification.

---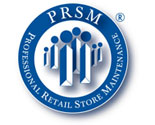 Members of PRSM comprise North America's most innovative and reputable retailers and suppliers in the world. PRSM is dedicated to advancing the industry and careers of those engaged in the retail facilities maintenance profession. AGMG is proud to not only be a member of PRSM, but to provide educational support to its members. The company participates in PRSM's annual convention.
---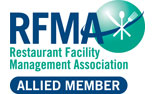 The mission of RFMA is to advance industry awareness of restaurant facility management, while promoting professional and ethical standards to serve the customer with added value. AGMG is pleased to be a member of an organization which supports restaurant facility managers throughout North America.
---

SIMA is an international nonprofit trade association founded in 1996 and led by snow and ice management professionals whose mission is to ensure professionalism and safer communities by helping those who manage snow and ice master essential skills and practices. AGMG's management team has long participated in SIMA's training and educational programs. Several team members are Certified Snow Professionals ('CSP') who also volunteer on several of SIMA's committees. Many of AGMG's affiliated partners are also CSPs and maintain this high level of professionalism and training. Rich Arlington, AGMG's business manager, is a current SIMA board member and a presenter for several of SIMA's educational programs. Crystal Arlington, AGMG President and CEO, serves on the National Going Green Committee for SIMA.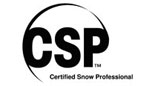 ---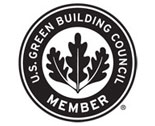 The USGBC is a non-profit community of leaders working to make green buildings available to everyone within a generation. AGMG is a member of this worthy organization. Crystal Arlington, AGMG's President and CEO, recently received her LERN certificate, which signifies her completion of the USGBC Green Building and Preparing for the LEED Green Associate Online Course. "I believe we have a responsibility as business owners to understand our actions in relation to the environment and to work toward sustainability for future generations. Obtaining my Green Associate Certification is another step to fulfilling that responsibility." (Crystal Arlington, AGMG President and CEO)