Meet The Professional Team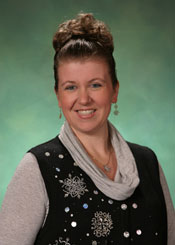 Crystal Arlington,
CSP, CLP
President
Crystal Arlington, President/CEO of Affiliated Grounds Maintenance Group, Inc., ('AGMG') has led her company to record growth in both supplier diversity and facility management customers in the past 11 years. Today, AGMG, headquartered in Lake City, Pennsylvania, provides landscape management, lawn maintenance, lot sweeping, power washing, snow removal and ice management, and other exterior services to facilities in over 39 states.
Crystal oversees the management of over 5,000 contractor companies who are part of AGMG's diverse Affiliate Partners. Her national dual certification in landscape ('LICM'), previously known as 'CLP', and snow and ice management ('CSP')—she is the only female in North America to hold both—contributes to her success as the President and CEO of AGMG and as an industry leader. She serves on the National Going Green Committee for SIMA, and contributes her time to the Accredited Snow Contractors Association ('ASCA'). Crystal believes business owners have a responsibility to understand their actions in relation to the environment and to work toward sustainability for future generations. As such, Crystal is currently in the process of obtaining her Green Associate Certification (also known as LEED) with the U.S. Green Building Council ('USBC') as another step to fulfilling this responsibility.
Her exterior maintenance industry experience traces as far back as her teen years working for her father in the family snow and ice management business. Crystal's hands-on experience with a wide-range of exterior maintenance services gives her greater insights as a president and CEO on how to offer the best service while achieving the greatest operational efficiencies for AGMG's clients. In addition to her work at AGMG, Arlington Lawncare, and as an associate consultant for Rich Arlington & Associates, Crystal is launching a non-profit advocacy organization that will help women in nontraditional careers achieve greater success.
In 2012, Crystal Arlington received the Woman of the Year award from the National Association of Professional Women ('NAPW) and she was recognized for her outstanding leadership with the W.I.L.D. Legacy Award from Gannon University Small Business Development Organization. Today she is Chairperson of W.I.L.D. Steering Committee. Crystal has since become a Trailblazer Honoree by the International Landscape Association known as 'PLANET'. This is a select group of individuals nominated by their peers as dedicated professionals who have made significant and long-term contributions to the Green Industry. There are currently only approximately 100 PLANET Trailblazers in world. Crystal is the first female to receive Trailblazer in the category of Landscape Management.
---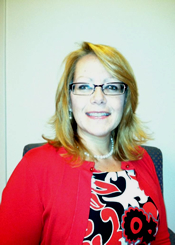 Jen Kohler
CEO
Jen Kohler has 21 years of experience in the legal field, including litigation, real estate and management. She recently joined the AGMG team in 2013 in order to further its mission to provide exceptional exterior services to facilities across the United States and Canada with its network of professionally trained affiliate partners who are overseen by AGMG's highly experienced and ethical management team of certified landscape and certified snow management professionals, as well as fulfill its vision for a woman-owned and operated company. Jen is a proud member of the Women's Business Enterprise, RFMA and National Association of Professional Women.
During her lifetime, Jen and her family have worked in the snow removal, lawn care and automotive repair industries, as well as restaurant management. She utilizes that vast knowledge when working with customers, vendors and the entire AGMG team.
Jen is a supporter of the Mercy Center for Women, American Cancer Society and Breast Cancer Awareness. She is a former Boy Scouts of America leader and athletic coach.
---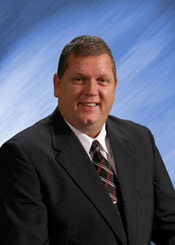 Richard Arlington,
CSP, CLP
National Business Manager & Consultant
Richard Arlington possesses 25 years of experience providing exterior services to the facility management industry. In 2000, he joined Affiliated Grounds Maintenance Group, as the Company's national business manager and consultant. He also currently serves as the acting chief financial officer and oversees contracts and risk and liability for AGMG. As an AGMG consultant, Rich works closely with the current management team to implement the Company's strategic plan. He consults on a regular basis with both AGMG's national contract manager and the national account manager to ensure a cohesive implementation of the AGMG systems and processes. In his position as consultant, he advises AGMG on methods to increase contractor and client retention.
Rich also travels throughout North America to speak on a wide range of business and industry related topics. He holds two national industry certifications—Landscape Industry Certified Manager ('LICM'), previously known as 'CLP', through PLANET and Certified Snow Professional ('CSP') from the Snow and Ice Management Association known as SIMA—and volunteers on numerous industry association committees. He is currently a SIMA board member and a PLANET Member Consultant and Trailblazer.
In addition to his work at AGMG, Rich went on to establish an outside consulting firm, Rich Arlington & Associates, in 2005. Rich Arlington & Associates offers training, risk management, and financial expertise to facility owners and managers and those in the exterior service industry. In this role, Rich helps facility management to increase their exterior operational efficiencies—without jeopardizing safety—in order to improve facility budgets and save thousands of dollars annually. He specializes in litigation consulting in the areas of snow management and landscape practices. Facility owners have come to rely on Rich's wealth of knowledge and experience to address potential and current risk or safety concerns. In addition, Rich continues to oversee Arlington Lawncare, his first brainchild formed in 1987, based in Erie, Pennsylvania where he resides with his family. This company provides lawn, landscape and snow management services and currently employs a 30-person staff and 200 subcontractors.
In these dual roles, Rich has helped spearhead AGMG's exceptional growth and success.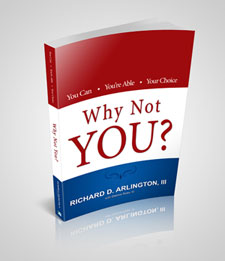 Rich Arlington has written a book entitled, "Why Not You?" due out in May. In the book, Rich empowers his readers to achieve career and business success through his life story on how he designed his business model to build a family of multi-million dollar companies. Read More
To obtain "Why Not You" Purchase
---
Sherry Lindsey
National Administrative Assistant
As the National Administrative Assistant of Affiliated Grounds Maintenance Group, Inc., Sherry Lindsey responsibilities include the coordination of all national and regional RFP responses, vendor/supplier diversity applications, event planning, market research, and the administrative oversight of the Company's national headquarters.
Sherry's executive organizational skills, along with her extensive computer and software knowledge allow AGMG to provide effective management of its affiliate partners and efficient project management. Prior to joining AGMG, Sherry worked for Local Insight Media/The Berry Co, LLC, a Welch, Carson, Anderson & Stowe Company, for seven years where she was selected by management as a "Dream-Team" member for her outstanding dedication and commitment to the company. At the core of Sherry's professional experience is a high level of customer service, including servicing both national and Canadian accounts. Sherry also specialized in event and promotions planning for a an Erie based marketing firm and she utilizes these skills to coordinate all of AGMG's on-going participation and support at national and international trade shows and educational seminars.
Sherry holds an Associates of Science in Business Administration from Edinboro University of Pennsylvania. In addition to her administrative education, Sherry possesses a working knowledge of horticulture and she has previous experience working in the field for a large nursery wholesaler. AGMG, its clients and affiliate partners all benefit from Sherry's high level of professionalism and ability to execute tasks with efficiency and care.
---